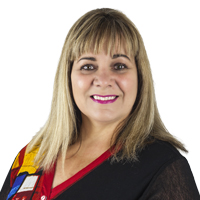 Tanya Mahony
Real Estate Professional
When you choose a real estate agent, the most important thing is to find someone who knows the area well and when it comes to Sippy Downs, you can't find a more knowledgeable agent than Tanya Mahony.

For over 12 years Tanya has obtained outstanding results for her clients, selling properties quickly and cost effectively. Tanya and her family were one of the first to buy land in Sippy Downs when Chancellor Park Estate was first established in 1997. Her son was the first child born in Sippy Downs and Tanya still lives here today.

Tanya's expertise includes each of the skill sets that are essential for a successful agent; innovative sales methods, advanced negotiation techniques, a broad knowledge of real estate and the property transfer process. Furthermore, Tanya has been known to "move the unmovable" and not just reach a sale, but do it more quickly and with a better result than you might have thought possible.

Tanya prides herself on pursuing sales in a way that provides comfort and certainty to her clients, while ensuring that they remain fully informed and well counselled at all phases of the sale process.

If you wish to sell your property, why not speak to someone that knows Sippy Downs.

Tanya can guide you and obtain the right price for your property without delay.
0417 797 008

Sippy Downs HQ
This agent currently has no active listings..
Check back soon.